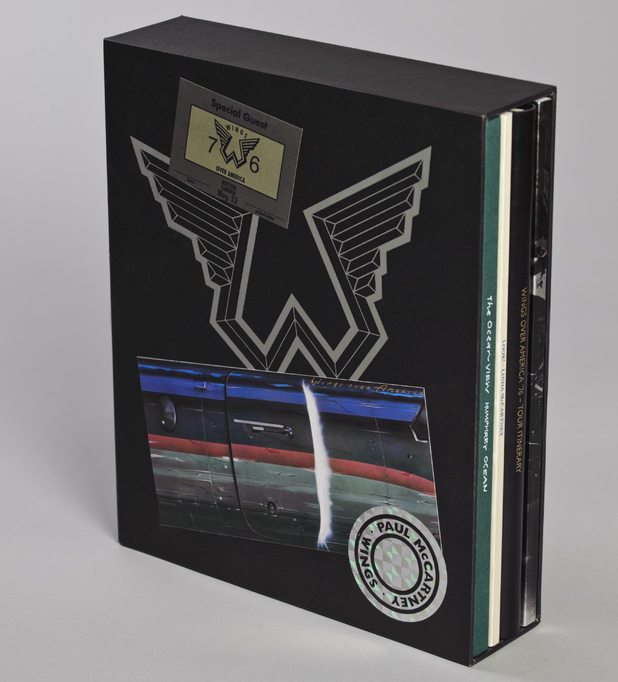 PAUL MCCARTNEY WINGS OVER THE WORLD
Paul McCartney - Wings Over America boxset: Total Deluxe pack
PRE-ORDER

the Wings Over America reissue:
2CD Standard Edition
Deluxe 3CD+DVD with four books and slip case
Vinyl 3xLP edition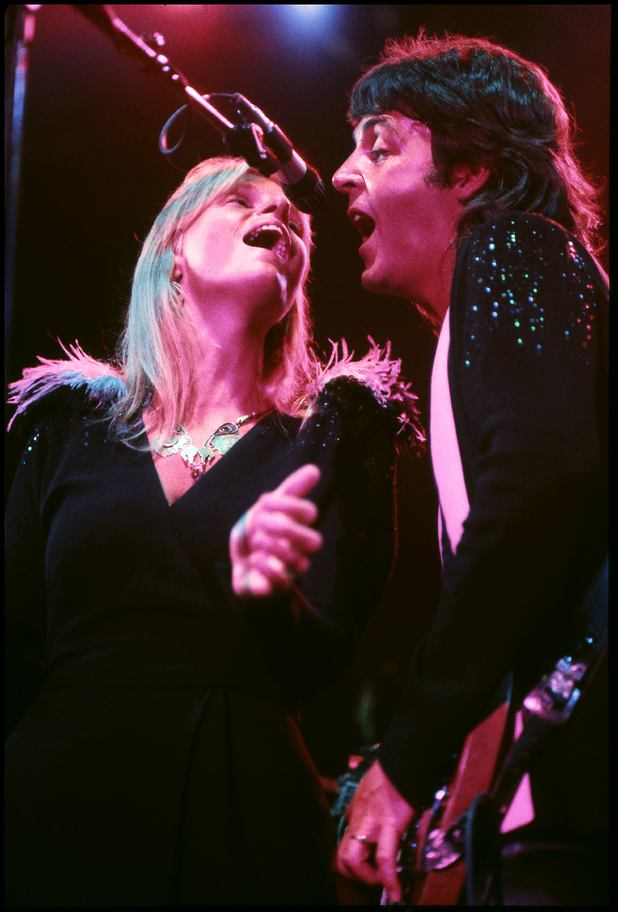 Em contraste com duas asas "de baixo perfil, pequena escala excursões de 1972, esta foi a importante turnê altamente divulgada que ocorreu principalmente em arenas e estádios. Cerca de um milhão de pessoas participaram 66 shows em três continentes - Austrália, Europa e América do Norte (onde era conhecido como o Wings Over America Tour e representou primeiras aparições de McCartney em concerto desde a última turnê dos Beatles em 1966). Tour no Japão também foi planejado, mas foi cancelado pelas autoridades desse país por causa da prisão de McCartney maconha 1972 sueca. Ele marcaria o segundo de apenas três vezes em que Paul McCartney faria uma turnê na Austrália (o primeiro com os Beatles em 1964, o segundo com essa turnê e depois como um ato de solo em A nova turnê mundial em 1993.
A turnê veio em cima de esteira de dois lançamentos Wings album releases: Venus and Mars and Wings at the Speed of Sound. Ambos foram descritos como álbuns tipo "stadium rock" , e as canções de ambos foram fortemente representados na turnê, assim como os números da banda popular e aclamado pela crítica Band on the Run Enfatizar que Wings era uma banda de verdade e não apenas uma vitrine McCartney, Denny Laine cantou os vocais diversos, incluindo "Go Now", reprisando seu vocal The Moody Blues 'primeiro sucesso, de 1965, e canção de Simon & Garfunkel, 1966 "Richard Cory ". Jimmy McCulloch também cantou em seu "Medicine Jar". Canção. Mas o mais notável foi a decisão de McCartney para realizar uma amostragem mínima de cinco de suas próprias canções dos Beatles - apesar de uma indisposição antes de fazer algum. Performances de "Yesterday" e "a estrada longa e sinuosa" usado arranjos chifre suaves ao invés de suas cordas originais, em último caso vividamente enfatizando fortes objeções de McCartney ao tratamento Phil Spector cordas de mão pesada sobre o álbum Let It Be.
Lineup Wings para a turnê foi Paul e Linda McCartney, Joe Inglês, Denny Laine, e Jimmy McCulloch. Eles se juntaram a de bronze e de sopros jogadores Howie Casey, Steve Howard, Thaddeus Richard, e Tony Dorsey. Para a turnê, o design gráfico empresa Hipgnosis, que trabalhou com Wings na época, criou um logo do grupo memorável com uma letra estilizada "W", com um conjunto de asas, e logo continuou a ser associado com Wings, mesmo depois da turnê.
Mais de 600.000 pessoas participaram de 31 shows nos Estados Unidos e Canadá. A fim de reduzir o estresse da mudança a sua jovem família em todo o país durante o decorrer da turnê, os McCartney alugou quatro casas em Nova York, Dallas, Chicago e Los Angeles. Cada noite, após o show acabou, eles iriam voar em um BAC especialmente fretado One-Eleven de volta para o mais próximo de uma das casas alugadas.
O início da perna americana da turnê foi adiada por quase um mês, porque o guitarrista Jimmy McCulloch quebrou o dedo durante os ensaios. Isto levou a uma maior fricção entre McCulloch e o resto do grupo, especialmente McCartney.
Uma surpresa foi planejado para um dos shows de Los Angeles, e os fãs presentes foram brindados com a visão do ex-colega de banda de McCartney dos Beatles Ringo Starr se juntar a ele no palco e entregar-lhe um buquê de flores.
Muitos dos concertos foram gravadas profissionalmente a pedido de McCartney. Os melhores desempenhos mais tarde seria compilado (após a adição de overdubs necessárias no estúdio) e lançado como um álbum de Natal tripla no final de 1976 Wings over America. . O álbum foi muito popular, chegando a número um em os EUA e número oito no Reino Unido. Um único também foi lançado a partir da coleção, "Maybe I'm Amazed"/"Soily", um hit top 10 na América e um hit top 20 no Reino Unido. Além disso, em 1981, um filme-concerto do show de Seattle foi lançado sob o título de Rockshow pela Miramax.
Wings over America is a live album by the band Wings. In its initial release, it was a triple album and included a poster of the band. The cover was designed by ...
################################################