AT THIS
Studio Album, released in 1971
Este álbum de blues / rock progressivo envolveu alguns ex-membros Skip Bifferty e agora é um coleccionável menor. Eles formaram a banda em 1970, quando Graham Bell juntou todas as direções, mas nunca realmente fez a viver por conta própria e, mais tarde juntou-se Graham Bell em Bell e Arc.
Três partes da Escócia e uma parte de sua banda australiana agora claramente levanta-se como um equipamento de rock progressivo, mas consegue evitar a maioria de suas armadilhas e os resultados são geralmente bastante impressionante. O mais importante é que eles conseguem dominar-se, sem perder qualquer impacto emocional. Eles têm a capacidade de escrever músicas memoráveis ​​e organizá-los bem. Os vocais são um ponto forte, muitas vezes, estranhamente harmonizada e nunca exagerada. Faixas mais pesadas alternadas com os mais poéticos, embora isso às vezes age em detrimento da coerência do álbum. Tudo em tudo um álbum muito agradável de ouvir, mas não é essencial ao próprio.(Taken from The Tapestry of Delights - The Comprehensive Guide to British Music of the Beat, R&B, Psychedelic and Progressive Eras 1963-1976, Vernon Joynson
ISBN 1 899855 04 1).
- Tom Duffy / bass and vocals
- Michael Gallagher / piano, organ, guitar
- David Montgomery / drums
- John Turnbull / guitars
1. Let Your Love Run Through (5:00)
3. Four Times Eight (3:20)
5. Great Lager Street (4:01)
6. Hello, Hello Monday (7:17)
9. You're In the Garden (4:53)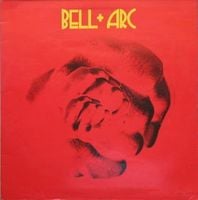 BELL + ARC
Studio Album, released in 1971
LP 1971 Charisma records CAS1053
Line-up / Musicians
- Graham Bell / Vocals, harmonica, acoustic guitar
- Michael Gallagher / piano, organ
- Rob Tait / drums
- John Turnbull / guitars
- Ken Craddock / Guitars, piano, organ
- Alan White / Drums, percussion, vibes
With
- Steve Gregory / Tenor brass
- Buddy Beadle / Baritone brass
- Jeff Condon / Bass brass
- John Woods / Percussion
Songs / Tracks Listing
1. High Priest of Memphis (3:30)
2. Let Your Love Run Free (6:00)
3. Keep a Wise Mind (3:19)
4. So Long Marianne (3:44)
5. She Belongs to Me (4:29)
6. Yat Rock (6:08)
7. Dawn (3:00)
8. Children of the North Prison (4:15)
9. Everyday (3:53)
##########################################################