"Por volta de 1986, quando conheci a
London Calling
, a
loja
era uma dos únicos locais onde se podia encontar raridades como Violent Femmes ou Cramps,
...
Contato
Rua 24 Maio, 116 lj 15
Centro - São Paulo - SP
Tel: (11) 3361-30
| 3223-56

Desde 1986, a London Calling é uma das principais referências no Brasil para quem gosta de rock e pop, trabalhando com produtos importados dos Estados Unidos, Europa e Japão , além dos melhores lançamentos editados no Brasil.

É uma das poucas lojas no Brasil voltada para fãs e colecionadores de raridades, destacando-se pela enorme quantidade de singles, edições limitadas e material fora de catálogo. A loja é visitada regularmente por clientes de todas as cidades do Brasil, em busca dos últimos lançamentos e das raridades da London Calling. Além disso, a London é reconhecida pela sua rapidez nas entregas, tendo 22 anos de experiência em telemarketing e 8 anos em e-commerce.

Graças a essa experiência e por estar sempre antenada com os as últimas tendências musicais, a loja oferece em primeira mão aos seus clientes os mais recentes lançamentos internacionais, simultaneamente com o resto do mundo

A London Calling também promove sessões de autógrafos com bandas internacionais em passagem pelo Brasil. Marky Ramone & Intruders, Stiff Little Fingers, Buzzcocks, Mudhoney, Lurkers , Mission, CJ Ramone, Vibrators, MC5, New Model Army, The Donnas, Toy Dolls, Glen Matlock (baixista do Sex Pistols), Agent Orange, Rezillos, Young Gods, 999, L7, Daniel Ash (Bauhaus), Uk Subs, Less Than Jake, Andy Rourke (Smiths) e Gene Loves Jezebel são alguns dos grupos que passaram pela London proporcionando um contato maior com seus fãs nessas tardes de autógrafos. Fique ligado sempre que houver algum evento desse tipo estaremos informando.

A fama da London já virou referência inclusive entre os artistas nacionais e internacionais, tornando-se passagem obrigatória quando estão de São Paulo , como por exemplo os músicos do Morrissey, Die Totten Hosen, KC & Sunshine Band, GBH, Uk Subs, Watts, Guitar Wolf, Clan of Xymox, Mission, Cockney Rejects, New York Dolls entre outros, que foram conferir o acervo da loja. Isso sem falar da turma do rock/pop nacional que são clientes assíduos.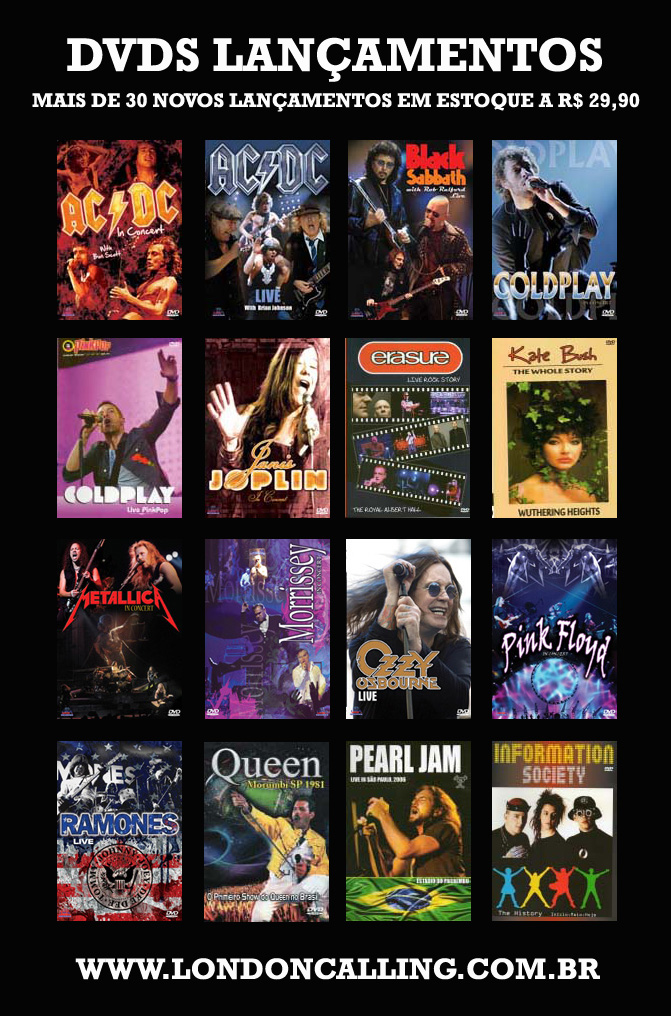 ###################################################