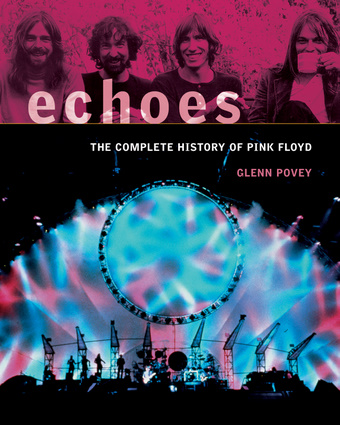 Echoes
The Complete History of Pink Floyd
MUSIC
368 PAGES, 9 1/4 X 11 1/2
FORMATS: TRADE PAPER, PDF, MOBIPOCKET, EPUB
TRADE PAPER, $39.95 (US $39.95) (CA $43.95)
ISBN 9781569763131
RIGHTS: US & CA
eBook Editions Available
ABAIXO UMA AMOSTRAGEM DO LIVRO:
From their gigs in tiny church halls to multimillion-selling albums--"The Dark Side" "of the Moon," "Wish You Were Here," and the rock opera "The Wall"--and ...
Uma pesquisa expansiva de uma das bandas mais aclamadas pela crítica e comercialmente bem sucedido do rock
De seus shows em salões de igreja minúsculos para venda de milhões de álbuns, The Dark Side of the Moon, Wish You Were Here, and the rock opera The Wall-e shows em estádios elaborados, este tomo celebra lendária banda de rock Pink Floyd. Ricamente ilustrado com fotografias inéditas e raras recordações gráficos, incluindo cartazes, anúncios, panfletos, e os bilhetes de cada época da história notável da banda, esta pesquisa fornece uma visão global do grupo, seus membros, e os tempos. Além de um relato biográfico da banda, coletivo e individual carreiras a partir de seus pré-Floyd vezes no início dos anos 1960 até os dias atuais e sua evolução musical do psicodélico e rock espaço para o rock progressivo gêneros, esta referência definitiva apresenta uma cronológica meticulosamente pesquisado listagem de todos os Pink Floyd e concerto a solo com participações definir listas, rádio e televisão, e um Reino Unido e discografia dos EUA.
Echoes The Complete History Of Pink Floyd By Glenn Povey. The first thing that one notices about the coffee table sized book is it's enormous weight! And the ...
####################################################################