CHARLIE IS MY DARLING - IRELAND 1965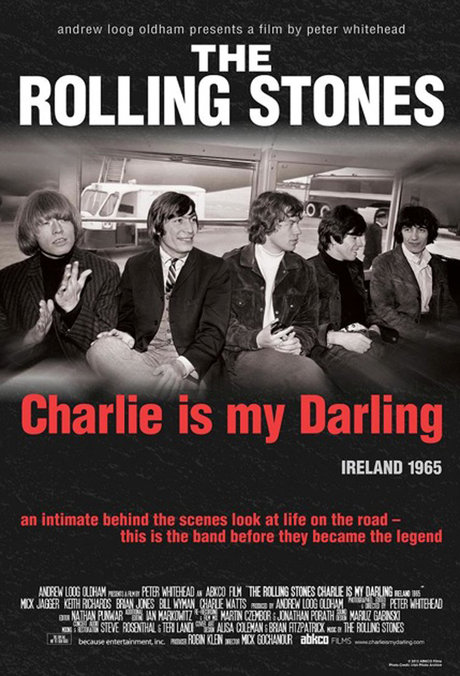 Um verdadeiro festival de cinema Rolling Stones vão estar em curso em breve. Só hoje, que lhe trouxe a notícia de Crossfire Hurricane, uma carreira-medindo olhada nos Stones que coincide com o 50 º aniversário da banda, e agora vem a notícia que o lendário documentário nunca lançado, Charlie Is My Darling - Irlanda 1965,
Para os fãs de Rolling Stones, não existe nada melhor do que esta versão nova, totalmente restaurado de CHARLIE IS MY DARLING-1965 Stones 2 day documentary. . Quando os Rolling Stones estavam programados para uma turnê de dois dias realizando na Irlanda, em 03 de setembro e 4 em 1965, seu original gerente Andrew Loog Oldham perguntou Peter Whitehead se ele iria filmar os Rolling Stones que mostram o que um passeio típico como foi para os Stones. Whitehead concordou e filmou os Stones para os 2 dias. Após as filmagens, que levou até a primavera de 1966, por Whitehead para montar o filme que ele queria mostrar.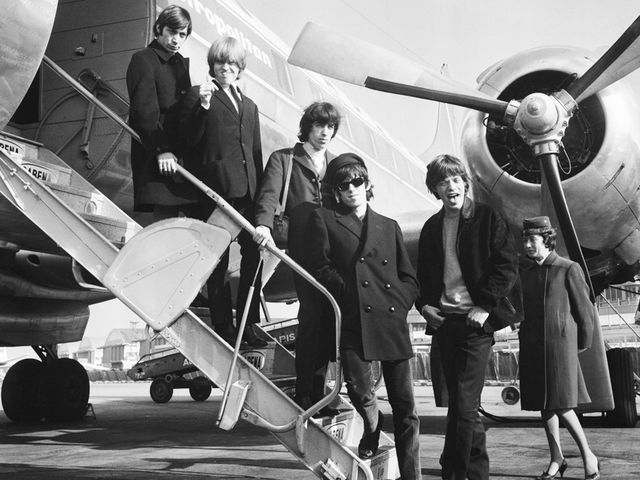 Quando Whitehead concluída com a cópia final, o filme mostrou os Rolling Stones viajando em um trem, entrar e sair de aviões, andar em carros, ensaios de estúdio, um concerto poucos clipes com músicas incompletas, tais como: Get Off My Cloud, Heart Of Stone, Play With Fire, Maybe It's Because I'm A Londoner, I'm All Right and The Last Time. Não foram só as músicas incompletas, mas o vídeo / áudio estavam fora de sincronia. Ele também disparou uma série de imagens mostrando como os fãs cercaram os Stones. A melhor parte deste primeiro documentário Stones foi a entrevista com Brian Jones. O filme foi feito de pedaços e peças de filmar por 2 dias e acabou em 50 minutos.
Este filme de 50 minutos foi mostrado em apenas alguns teatro e acabou não só raramente visto, mas engavetou até agora. A empresa ABKCO decidiu encontrar mais do filme original, meticulosamente restaurá-lo e colocá-lo em DVD, Blu-ray e uma versão Box deluxe . A versão deluxe do 5 disco terá a versão 2012 dvd, the blu-ray director's/ producer's cut, dois CD e um LP de vinil. Eles encontraram mais um filme dos Stones apertados em camarins cave, escrevendo músicas em quartos de motel, completos performances eletrizantes do tempo está do meu lado, a última vez e seu enorme sucesso, I Can't Get No Satisfaction,, e muito mais.
Further details and track listings when we have them.
UK Pre-order: The Rolling Stones Charlie Is My Darling [DVD]



www.youtube.com/watch?v=qehOJTcwRG8

22 Out 2008

-

10 min

-

Carregado por Biografilm


Documentary about the Rolling Stones' tour in Ireland in 1966.... DENMARK 1965,the rolling stones (2 ...




www.youtube.com/watch?v=m_v8PPPqPC0

25 Set 2012

-

1 min

-

Carregado por abkco


OUT NOV. 6! Pre-order the Super Deluxe Box Set here: http://amzn.to/OjSPLT Also available on individual Blu ...
www.youtube.com/watch?v=_SKvBARhTyk

NOVO

Há 6 dias

-

2 min

-

Carregado por abkco


OUT NOV. 6! Pre-order the Super Deluxe Box Set here: http://amzn.to/OjSPLT. Also available on individual Blu ...
5 days ago –

Read Rare photos of The Rolling Stones uncovered latest on ITV News.... band's second Irish tour of 1965 Photo: Irish Photo Archive/PA Wire ...
6 days ago –

The 1965 version of Charlie is my Darling was produced by Stones' ...are part of the DVD, Blu-ray and Super Deluxe Charlie is my Darling release. ... the discs featured in the Super Deluxe Box comprising the 2012 version, ...
The Rolling Stones' 1965 Irish Tour was the first concert tour of Northern Ireland andIreland by The Rolling Stones. The tour commenced on January 6 and ...
############################################################