ATOMIC FOREST
Obsession

[Original Recording Remastered]
Atomic Forest

(Artist)

| Format:

Audio CD
Audio CD (January 24, 2012)
Original Release Date: 2012
Number of Discs: 1
Format: Original recording remastered
Label: Now Again
ASIN: B005P4N2MO
In-Print Editions: Vinyl


As gravações recolhidas (1973-1977) de conjunto da Índia de rock mais conhecida psicodélica, e a história por trás de sua gênese em um livreto extenso cheio de fotografias raras.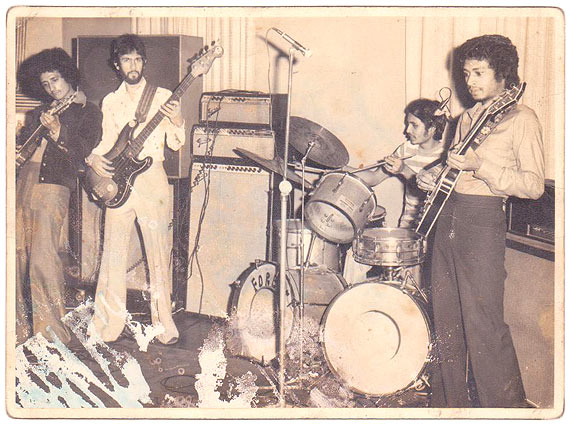 O stand da The Atomic Forest como a banda de rock Indian psychedelic/hard rock band que conseguiu gravar um álbum: Obsessão 77. O álbum mistura fuzzy rock and synth-lead funk inspirados em todo o mundo a gastar mais milhares de dólares para as cópias originais deste prato, até recentemente desconhecida. Parte do interesse certamente resultou de suas doses liberais de queimando guitarra fuzz; parte dela brotou a estranheza de tudo: a Índia, um país que tinha, literalmente, agitado dezenas de milhares de álbuns durante psych-e hard-rock apogeu, só produziu este, álbum psicodélico solitário; parte dela brotou raridade do álbum. Desconhecido por muitos anos, Obsession 77 de repente se tornou um top quer no short-list todo colecionador global-rock.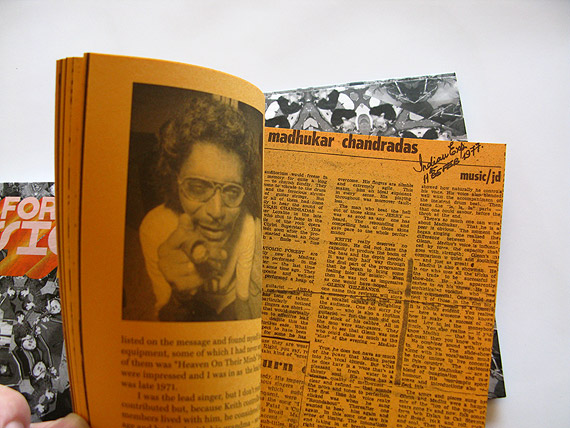 Nos últimos quatro anos, nós da Now-Again Records seguiu sons da The Atomic Forest e temos atingido paydirt. Agora, com a plena participação de membro fundador / vocalista Madhukar Chandra Dhas e chumbo-guitarrista Abraham Mammen, apresentamos Obsession. Esta antologia reúne músicas de Obsession 77, a banda de acompanhamento Temas filme de sucesso e de estúdio inéditas e gravações ao vivo de integrantes da banda The Atomic Forest . Arquivos extensos Dhas 'de fotos e ephemera adicionar peso a esta antologia a primeira investigação minuciosa em cena da Índia de rock psicodélico dos anos 70. Uma cena que, até agora, foi envolto em mistério e rumor envoltas em uma névoa drogado. História The Atomic Forest está em para as histórias não contadas de muitas bandas underground da Índia - bandas lembrado vividamente por aqueles que testemunharam as suas performances, bandas que muitas vezes caseiros, gravações de cassetes que foram perdidos ao tempo. Estamos contentes que descobrimos The Atomic Forest , embora suas gravações existentes são poucas, essas gravações que gravados no vinil capturado uma energia poderosa. Essa energia despertou o nosso interesse e alimenta as chamas de nossa imaginação.
Seventies Obsession: Mumbai's Atomic Forest And The Original Hipster Era
Track Listings
1. Obsession '77 (Fast)
2. Locomotive Breath
3. Mary Long
4. Sunshine Day
5. I Saw Her Standing There / Rock N' Roll Music Medley
6. Obsession '77 (Slow)
7. Butterfly Version 1
8. Theme From The Godfather
9. Windmills Of Your Mind
10. Theme From The Fox
11. Butterfly Version 2
12. Booboo Lullaby (Bonus Track)
13. Man, You're Not Number One (Bonus Track)
14. Travel On (Bonus Track)
15. Jeff Beck Excerpt (Bonus Track)
16. Gethsemane (I Only Want To Say)
17. Foxy Lady (Bonus Track)
#################################################################