MITCH MITCHELL 1946 - 2008
Mitch Mitchell
Background information
Birth name
John Ronald Mitchell
Born
9 July 1947
Ealing, London, England[1]
Died
12 November 2008 (aged 61)
Portland, Oregon, United States
Genres
Rock, psychedelic rock, blues rock, jazz fusion, hard rock
Instruments
Drums, vocals, percussion
Years active
1966–2008
Associated acts
The Coronets, Johnny Harris and the Shades, The Pretty Things, Georgie Fame, The Riot Squad, The Jimi Hendrix Experience, Gypsy Sun and Rainbows, Gypsy Sun Experience, The Dirty Mac,Ramatam, The Who
Seus últimos dias foram gastos celebrando a música de Hendrix em 2008 a Experience Hendrix Tour. Por quase quatro semanas, a turnê viajou em uma excursão de 18 cidades de os EUA, terminando em Portland, Oregon. [7] A turnê também contou com Billy Cox, Buddy Guy, Jonny Lang, Robbie Kreiger, Kenny Wayne Shepherd, Eric Johnson, Cesar Rosas, David Hidalgo, Brad Whitford do Aerosmith, Hubert Sumlin, Chris Layton, bem como Eric Gales e Mato Nanji. Cinco dias após a turnê terminou Mitchell morreu durante o sono em 12 de novembro, em seu quarto no Hotel Benson em Portland. de "causas naturais". Mitchell tinha uma saúde doente por muitos anos devido a problemas relacionados ao álcool. Ele foi o último membro sobrevivente da experiência original. Mitchell tinha planejado deixar Portland naquele dia para voltar para casa, na Inglaterra. Ele foi enterrado em Seattle.
Ele deixa sua esposa, Dee, uma filha e dois netos.
"A notícia de que Mitch Mitchell morreu em um hotel de Portland em 12 de novembro de 2008 em 61 anos.
Isto vem como um choque mesmo que Mitch não pareceu estar em grande forma sobre os vídeos recentes que tenho visto dele.
Vou apenas dizer que ele era um dos meus favoritos todos os bateristas de tempo e graças a Deus que ele ganhou o sorteio
Aynsley Dunbar mais volta em 1966 para se tornar um membro do The Jimi Hendrix Experience.
Mitch desde o accompanyment perfeito para a música de Jimi, embelezando-a com o seu estilo luxuoso.
Ele poderia tocar qualquer coisa para a banda, canções de rock direto punchy, blues, R & B e jazz, ... ele correspondeu Jimi
todo o caminho, até mesmo empurrando e inspirando-o ao mesmo tempo.
'' Adeus Mitch. Play no baterista."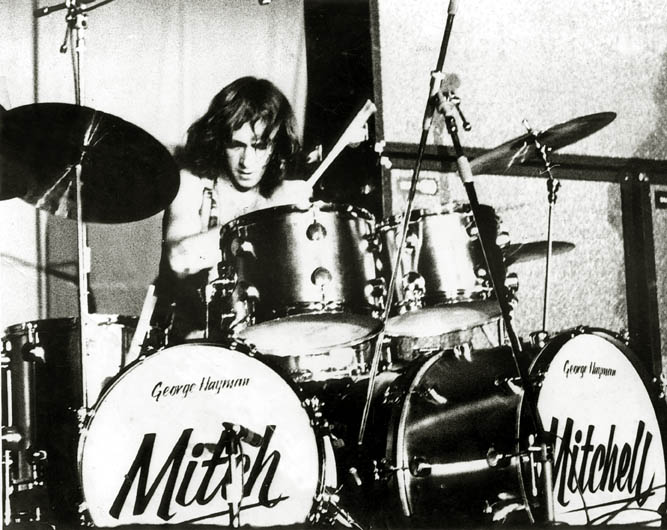 John Ronald "Mitch" Mitchell (9 July 1947 – 12 November 2008) was an English drummer, best known for his work in The Jimi Hendrix Experience.
16 Oct 2008 –

Browse our photo galleries from past Experience Hendrix Toursincluding our October 15, 2008 performance at the Palace Theater in Albany, ...
Guitar World and Experience Hendrix present an exclusive look at the Experience Hendrix 2008 Tribute Tour featuring Buddy Guy, Eric Johnson, Johnny Lang, Kenny Wayne Shepherd, Eric Gales, Billy Cox, and Mitch Mitchell in his last performance. Narrated by Billy Cox.
Experience Hendrix 2011 Tour Power of Soul T-Shirt + DVD Bundle. Price $42.90. Buy It .... Experience Hendrix 2008 Tribute Tour T-Shirt. On Sale! $17.95 ...
###############################################################################