Lysergic Heavy Rock in the vein of Black Sabbath, Pink Floyd and Jimi Hendrix.
Samsara Blues Experiment é uma banda alemã que foi fundada em 2007 no verão
por Christian Peters , após sua saída como guitarrista do Terraplane.
No Outono de 2008, encontrou-se em Berlim, o atual line-up com Hans Eiselt na segunda guitarra, Richard Behrens no baixo e o baterista Thomas Vedder, que todos tiveram em numerosas bandas underground e ainda estão ativos. O estilo musical do Samsara Blues Experiment consiste de uma mistura de stoner rock, rock psicodélico e influências folk, que é principalmente a influência da música raga indiana mencionado.
Após a publicação das primeiras demos, a banda tocou vários shows na Alemanha, na costa oeste dos Estados Unidos , Itália , Áustria, Holanda e Bélgica , tais como no Yellowstock-Festival 2009 em Geel. Em março de 2010, finalmente, o álbum de estreia "Long Distance Trip" foi lançado no mundo em Sound Records / Rough Trade.
2011 seguido por outras turnês européias e uma aparência ainda mais no Festival Roadburn com "Revelation & Mystery" é o segundo álbum. Também publicado pela World Trade Em Som / Rough, a banda deu um pouco mais reta, direção menos psicodélico e foi na imprensa nacional como os outros Rocha mencionou rígido elogiado. 2012 viu um re-lançamento de "EUA demo" design da capa do CD com neuaufbereitetem na recém-fundada por Christian Peters
Label Electric Magic Records Este foi seguido por shows no sul e no leste da Europa, incluindo a atração principal no
Samsara Blues Experiment ist eine deutsche Band, die im Sommer 2007 von Christian Peters, nach dessen Ausstieg als Gitarrist bei Terraplane, gegründet ...

Samsara Blues Experiment - Lysergic Heavy Rock in the vein of Black Sabbath, Pink Floyd and Jimi Hendrix.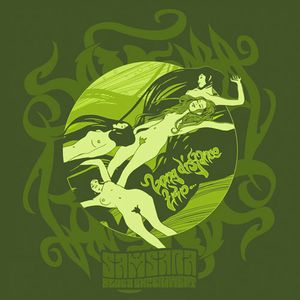 SAMSARA BLUES EXPERIMENT
-
LONG DISTANCE TRIP
Line-up / Musicians
- Christian Peters / guitar, vocals, sitar, organ, synthesizer
- Hans Eiselt / guitar
- Richard Behrens / bass
- Thomas Vedder / drums, percussion
Releases information
CD/LP World In Sound WIS 2010/3505 (2010 Germany)
Studio Album, released in 2010
1. Singata Mystic Queen (11:36)
2. Center Of The Sun (4:35)
3. For The Lost Souls (9:56)
4. Army Of Ignorance (13:08)
5. Wheel Of Life (4:27)
6. Double Freedom (22:44)
Total Time: 66:26
Samsara Blues Experiment Long Distance Trip CD 2010 OBC. megashares.com ext: .rar 94 MB date: 2010-09-01. Samsara Blues Experiment-Long Distance ...

Samsara blues experiment long distance trip mediafire free download - Samsara Blues Experiment 2010 Long Distance Trip [stoner rock, psychedelic rock] 128.

Results 1 - 10 of 16 –

Samsara Blues Experiment 2010 Long Distance Trip. 4shared.com ext: .rar 138 MB date: 2010-06-21. Source title: doomed to be stoned in a...




################################################################