The Weeley Festival.
Clacton On Sea . Essex.
August 27th-29th 1971.
Weeley Festival foi um festival de rock britânica que teve lugar em Agosto de 1971, perto da pequena aldeia de Weeley fora Clacton, em Essex.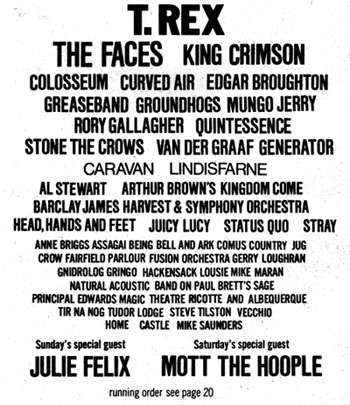 Weeley Festival foi organizado pela Clacton Round Table como um pequeno evento de caridade de angariação de fundos para cerca de 5.000 pessoas. Quando os planos para o ano que Ilha de Wight Festival caiu completamente, o foco mudou para Weeley e o festival cresceu em importância. Vendas antecipadas de ingressos foram mais de 100 mil, e as estimativas de atendimento foram entre 110 mil e 150 mil. O festival foi realizado durante o feriado bancário de agosto. O evento foi promovido como sendo música non-stop com atos acústicas programados para aparecer entre os atos elétricos, ea música passou dia e noite.
O ato de abertura foram Hackensack, que jogou um conjunto alargado como não há outros atos tinha chegado ainda. The Pink Fairies não foram originalmente reservado para jogar. Eles simplesmente virou-se e realizado gratuitamente para os campistas, pois eles eram tão populares, no entanto, que eles foram convidados para tocar no palco. Evergigging Stray banda eram famosos por explodindo latas de lixo no palco, e eles conseguiram, de acordo com seu site, estar mais entusiasmado com a pirotecnia e causou a guarda costeira local para ser alertado. A banda teve que se desculpar com a guarda costeira.
Durante o festival, havia mensagens para Wally sendo lida pelo sistema de som, e um canto Wally desenvolvido ao longo do fim de semana. Evidências sugerem que esta foi uma continuação do mesmo comportamento no Isle of Wight Festival, em 1970.
For information on today's festivals see eFestivals.co.uk ... The Weeley Festival.Clacton On Sea . Essex. August 27th-29th 1971 ...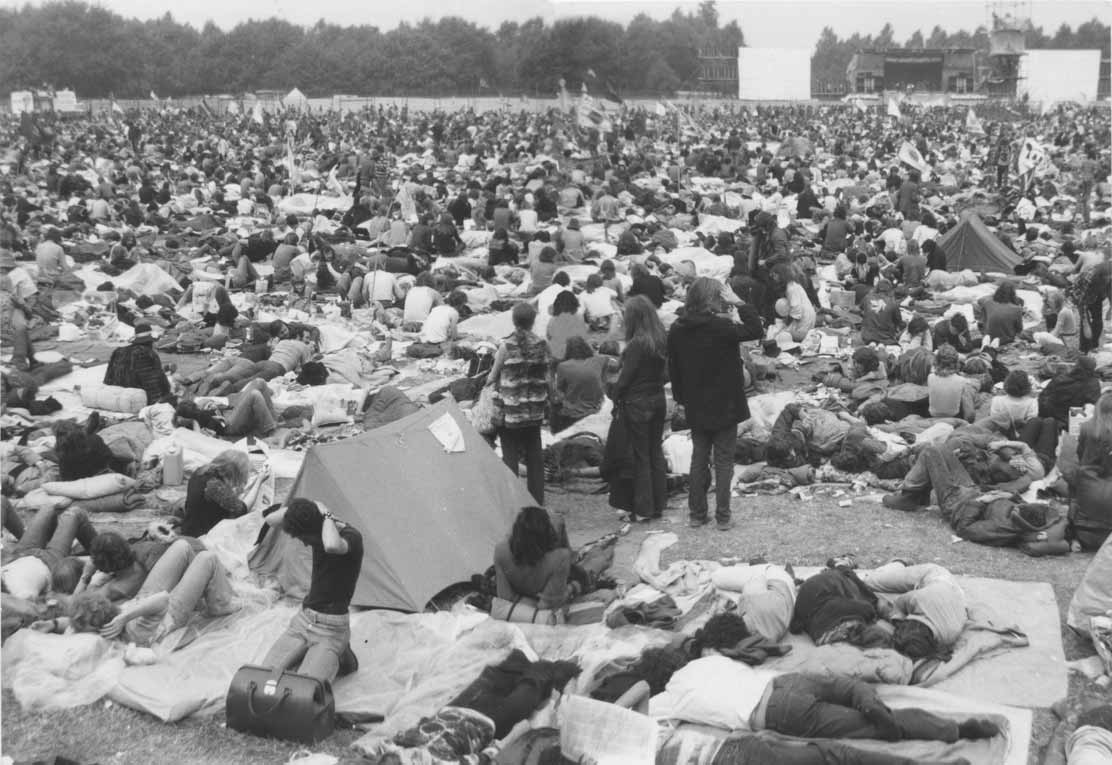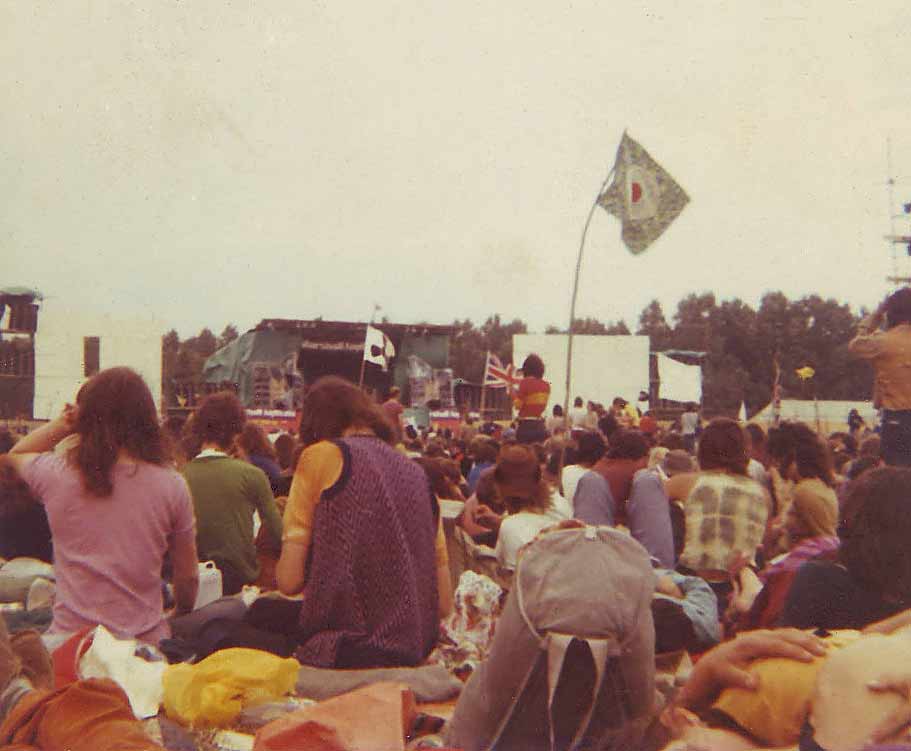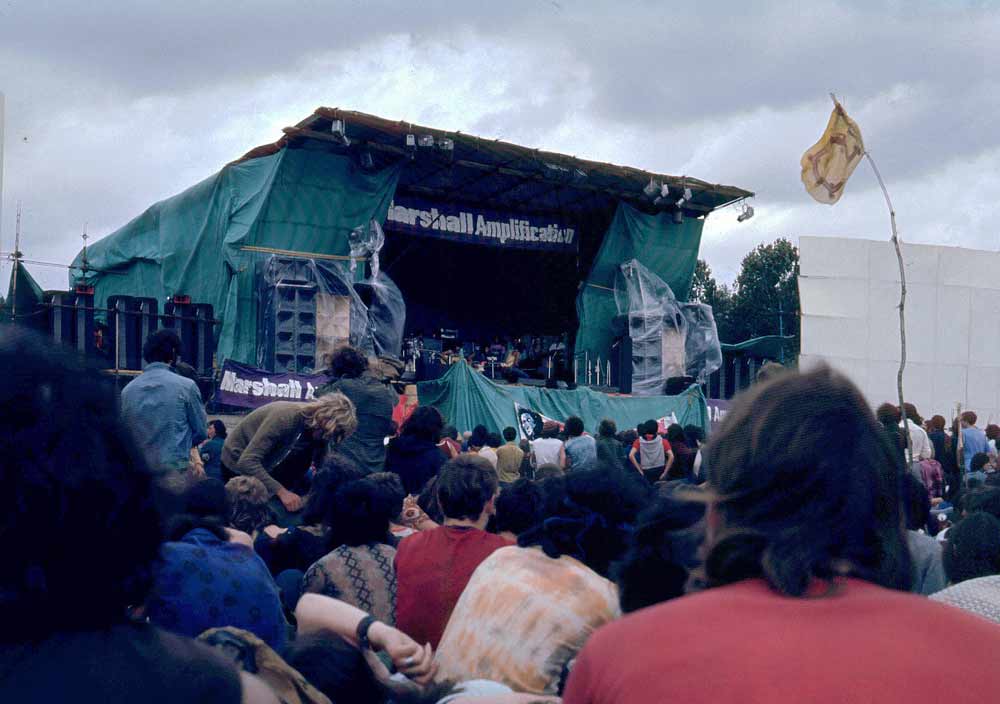 weeley festival clacton on sea, Timeline, program,faces,t rex, king crimson,barclay james harvest,groundhogs,edgar Broughton,rory gallagher,tir na nog, ...
FRIDAY 27th August 1971:
Midnight , Hackensack
01.30, The Edgar Broughton Band
03.00, Juicy Lucy
04.30, Principal Edwards
06.00, Status Quo
07.30, Vechio
09.00, Gnidrolog
10.00, Ricotti Albequerque
11.30, Tir Na Nog
12.00 , Mungo Jerry
13.00, Gringo
14.00, Fairfield Parlour
15.00, Stone The Crows
16.30, Natural Acoustic Band
17.00, Barclay James Harvest
18.30, Al Stewart
19.00, Colosseum
20.30, Comus
21.00, King Crimson
22.30, Mike Maran
25 Jun 2010 –

Hal's Progressive Rock Blog .... King Crimson-Weeley Festival, UK (August 28,1971) (FLAC). King Crimson Weeley Festival, Clacton, England ...
SATURDAY 28th August 1971:
Midnight, Mott The Hoople
00.30, Belrig
01.00, Curved Air
02.30, Tudor Lodge
03.00, Groundhogs
04.30, Mick Saunders
05.00, Rory Gallagher
07.00, On
08.00, Bell & Arc
09.30, Caravan
11.00, Lindisfarne
12.00 Heads, Hands and Feet
14.00, Julie Felix
14.30, Quintessence
16.00, Paul Bretts Sage
16.30, Gerry Laughran
17.30, Grease Band
19.00, Faces/Rod Stewart
20.30, Steve Tilston
21.00, T Rex
23.00, Country Jug
23.30, Van Der Graaf Generator
youtube.com

1 Mar 2009

-

9 min

-

Carregado por professoricon


Audio only, Van Der Graaf Generator here play "After The Flood" (part one) live at the Weeley ...



26/07/2009 - Carregado por mrbizzarro
Rory Gallagher For the Last Time 1971. mrbizzarro·57 videos. Subscribe Subscribed Unsubscribe 333. 32,922 ...
youtube.com

11 Mar 2012

-

12 min

-

Carregado por RODERICKSTEWARTSONGS


The Faces - Pop 2 Date of TV broadcast February/13/1971Comment, Like and Share !!! Thanks

youtube.com

10 Mar 2012

-

13 min

-

Carregado por RODERICKSTEWARTSONGS


Rod Stewart & The faces - Live TV 1971 (part 2/2) HDby Rod Stewart1,818 views; Rosie D. Show with Rod ...




17 Jun 2010 –

Van Der Graaf Generator - 1971-08-28 - Weeley Festival. Van Der Graaf Generator 1971-08-28. Weeley Festival Mersea Island n. Essex. 01.
01.00, Stray
02.30, Arthur Brown
04.00, Louise
05.00, Fusion Orchestra
06.00, Assegai
07.00, Horne
08.00, Crow
09.00, Castle
1 Dec 2011 –

ARTHUR BROWN AND KINGDOM COME WEELEY FESTIVAL, CLACTON ON SEA,ESSEX,ENGLAND AUGUST 29,1971 1-Spoken Word ...
An annual well attended festival of folk and rock music held on the edge of the village of Cropredy, and ... Field Day Field Day is a summer event bringing ...
############################################